*** SPECIAL BUNDLE BONUS OFFER *** TOP Boat Portable GPS *** Garmin GPSMAP 640 *** Boat & Car Portable GPS Navigator *** FULL BUNDLE *** + LATEST City Maps + Car Mount *** + LATEST Marine / OCEAN MAPS - BlueCharts g2 Vision 2019 ***



Click to enlarge

Price:

AU$1,200

AU$899

Availability:
In Stock
Model:
GPSMAP 640 Boat & Car GPS NOH
Manufacturer:
Garmin
Average Rating:
Not Rated



SPECIAL BUNDLE

OFFER
TOP GPS AUSTRALIA
GPSMAP 640

GPS CHARTPLOTTER
&
CAR NAVIGATION

DESIGNED FOR

BOAT & CAR

PORTABLEGPSNAVIGATION
5.2 INCH DISPLAY
MARINE & AUTOMATIVE MODE

FULL BUNDLE
(BOAT & CAR FULL BUNDLE)
+
THE LATEST & BEST
BlueCharts g2 VISION
AUSTRALIA & NZ

(HIGH-RESOLUTION SATELLITE IMAGERY,
ABOVE AND BELOW WATER 3-D PERSPECTIVE,
AUTO GUIDANCE TECHNOLOGY)
Enhance Your Vision
High-resolution satellite imagery enhances chart depictions for superior situational awareness so you can navigate with a clear moving-map representation of your boat's position. It's the most realistic mapping display Garmin has ever offered in a chartplotter.
1
2
1High resolution imagery with navigational charts overlaid gives the mariner a realistic view of his or her surroundings.


2Crystal clear aerial photography shows exceptional detail of many ports, harbors, and marinas.

3
4
3Mariners eye view provides a 3-dimensional representation of the surrounding area both above and below the waterline.


4Fish eye view provides a 3-dimensional representation of the ocean floor as seen from below the waterline
+
THE LATEST
CITY MAPS
AUSTRALIA & NZ
+
MARINE MOUNT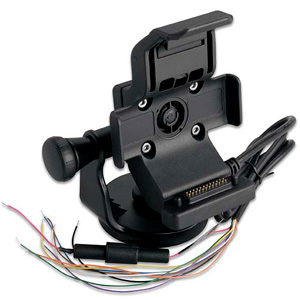 +
CAR MOUNT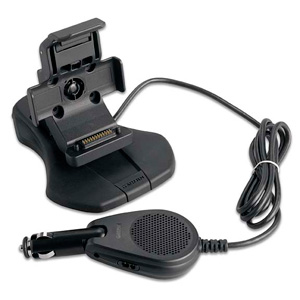 *** SPECIAL
BUNDLE
OFFER ***

FULL PACKAGE
BONUS OFFER

*** SPECIAL
BUNDLE ***

INCLUDES:
(1.) 2-YEAR WARRANTY
CERTIFICATE
(2.) CAR DASHBOARD DISC
(3.) CAR MOUNT + SPEAKER FOR

TURN BY TURN VOICE GUIDANCE
(4.) USB GPS CABE /
COMPUTER CHARGER

(5.) TOUCHSCREEN PEN

(6.) TOUCHSCREEN CLEANING CLOTH
(7.) SCREEN PROTECTOR
(8.) CARRYING/PROTECTIVE CASE
GARMIN GPSMAP 640

DESIGNED

TO FIT

ANY BOAT

GARMIN GPSMAP 640

DESIGNED

TO FIT

ANY CAR

Click on the VIDEO
===================================================
===================================================
GARMIN
GPSMAP 640s

GPS CHARTPLOTTER
&
CAR NAVIGATION
Navigate by land and by sea with the Garmin GPSMAP 640. This full-featured marine chartplotter pulls double duty with an automotive mode that's ready to go as soon as you reach the shore . And to make sure you always know the way, the GPSMAP 640 comes standard with a high-sensitivity GPS receiver and brilliant, high-resolution touchscreen display.
Powerful and Portable
Featuring a marine and an automotive mode, a high-sensitivity GPS receiver and a rugged case with waterproof (IPX7) design, the GPSMAP 640 is ready for your next outing. The GPSMAP 640 effortlessly shifts gears between marine and automotive modes. When supported by the marine mount, you'll have at-a-glance access to your marine data. And when used with automotive mount and City Navigator NT SA map data, the automotive mode is automatically activated and the GPSMAP 640 becomes a robust on-the-road navigator.
Designed to Shine
With a brilliant 5.2" (13.21 cm) WVGA touchscreen display and an intuitive interface, you'll have everything you need to navigate with confidence. The GPSMAP 640 comes preloaded with a worldwide satellite basemap for "view-from-space" imagery of shorelines and other surface features in the area.
By Sea
In marine mode, the GPSMAP 640 provides 3-D MarinerEye view above the waterline, FishEye view below the waterline, and Auto Guidance technology that searches chart data to suggest the best passage with optional BlueChart g2 data map. And you'll always get the big picture with a worldwide basemap that comes standard on the GPSMAP 640. The GPSMAP 640 also is NMEA 0183 compliant, so it can be easily added to an existing marine network. And with access to fishing charts, tide and current data, marine services, coastal roads and more via optional BlueChart g2 Vision data, you'll always be in the know while you're on the water.
By Land
In automotive mode, the GPSMAP 640 provides turn-by-turn directions that speak street names (with required City Navigator NT fSA data). And route planning has never been easier. Whether you're searching for boat shops or bait shops, you'll be able to plan the quickest and most efficient route. You also can create custom points of interests (POIs) and set up proximity alerts to let you know what's in your path as you travel down the road.
Physical & Performance:

Unit dimensions, WxHxD:
5.9"W x 4"H x 1.9"D (15.0 x 10.2 x 4.8 cm)
Display size, WxH:
4.5"W x 2.7"H (11.4 x 6.9 cm); 5.2" diag (13.2 cm)
Display resolution, WxH:
800 x 480 pixels
Display type:
WVGA
Weight:
17.3 ounces (490.4 g)
Battery:
rechargeable lithium-ion
Battery life:
up to 9 hours
Waterproof:
yes (IPX7)
High-sensitivity receiver:
yes
Antenna:
internal
NMEA input/output:
NMEA 0183
Maps & Memory:

Basemap:
yes
Preloaded maps:
no
Ability to add maps:
yes
Built-in memory:
internal solid state
Accepts data cards:
SD™ card slot
Waypoints/favorites/locations:
1500 (marine mode); 1000 (automotive mode)
Routes:
50 (marine mode); 10 (automotive mode)
Track log:
10,000 points, 20 saved tracks (marine mode); 10,000 points, no saved tracks (automotive mode)
Features:

Garmin radar compatible:
no
Garmin sonar compatible:
no
Garmin Marine Network™ compatible:
no
Touchscreen:
yes
Supports AIS (tracks target ships' position):
yes
Supports DSC (displays position data from DSC capable VHF radio):
yes
Audible alarms:
yes
Tide tables:
yes
Hunt/fish calendar:
no
Sun and moon information:
yes
3-D map view:
yes (with optional BlueChart g2 Vision card)
Auto Guidance:
yes (with optional BlueChart g2 Vision card)
XM WX Weather & Radio for U.S. & Canada compatible:
no
Automatic routing (turn by turn routing on roads):
yes (with optional mapping for detailed roads)
Voice prompts (e.g. "Turn right in 500 ft."):
yes (with optional mapping for detailed roads and auto mount)
Speaks street names (e.g. "Turn right ON ELM STREET in 500 ft."):
yes (with optional mapping for detailed roads)
Headphone jack/audio line-out:
yes
Audio/video input/output:
no
Portable:
yes
Automotive/motorcycle-friendly:
yes
What's in the Box:
GPSMAP 640
Preloaded worldwide satellite basemap
Lithium-ion battery pack
AC charger
USB cable
Protective cover
Owner's manual
Quick reference guide
Installation guide
*EXTENDED FULL WARRANTY*

INCLUDED IN
BUNDLE

2-YEAR FULL WARRANTY
CERTIFICATE
(EXCHNAGE FOR A NEW GPS IF YOUR GPS FAILS TO OPERATE)
SHIPPING:
AUSTRALIA
(approx. delivery time 6 busisness days)
GARMIN GPSMAP 640

GPS CHARTPLOTTER

GARMIN GPSMAP 640

CAR GPS NAVIGATION

TOP GPS AUSTRALIA
Write Review
Your Name:
Your Review:
Note:

HTML is not translated!
Rating:
Bad
Good
Enter the code in the box below:
There are no additional images for this product.